ABOUT US
The inception of Bermuda's premier building envelope contractor was the culmination of industry experience, savvy, and dogged determination on the part of it's founder Jonathan W. Gray. Before founding J.W. Gray & Co., Jonathan was the Projects Manager for DWS Inc. from 1986 to 1990, where he oversaw the Facilities Support contracts for the Department of Defense, United States Navel Facilities, Bermuda. In 1990, Gray acquired the DWS contracts in Bermuda, and founded J.W. Gray & Co., the first and only entirely Bermudian company to hold an exclusive presence on the US naval base.
When the base closed its operations on the island, J.W. Gray & Co. continued to flourish by diversifying its offering with state-of-the-art roofing technologies and waterproofing systems.
From its origins, the company grew steadily over the years, and today J.W. Gray & Co. is regarded as Bermuda's premier roofing, waterproofing and exterior wall specialists. Its proven formula for success is derived from the company's unwavering commitment to quality, client satisfaction, innovative technology, and an uncompromising value for integrity.
"Our relentless insistence on a job beyond reproach is what has shaped our reputation in the industry," says Jonathan W. Gray, founder and president, J.W. Gray & Co. "These founding values continue to inspire our team."
J.W. Gray & Co. has been a part of Bermuda's iconic and prestigious developments, including: the Ariel Sands Villas, Sky Top, Axis House & Montpellier House, The Waterfront, York House, the Bank of Butterfield Rosebank Centre, and Tuckers Point to name a few. Clients can rely on J.W. Gray & Co. for professional service, and the industry's benchmark for quality.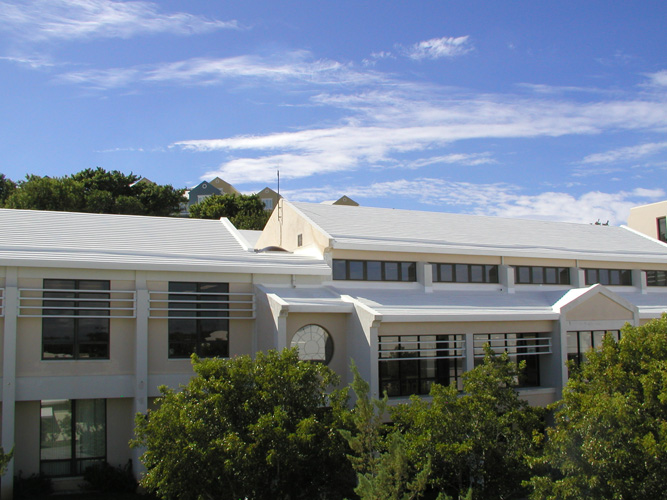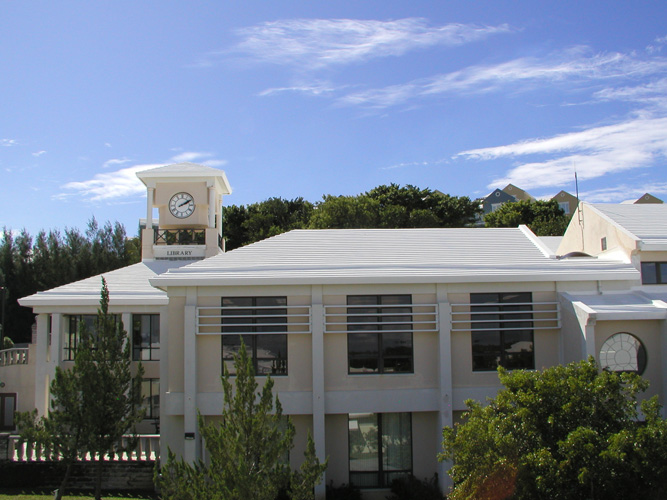 MEET THE J.W. GRAY & CO. TEAM
J.W. Gray & Co.'s greatest asset is its accomplished, professional and dedicated staff. Well-regarded industry veterans, each employee brings unique insights, knowledge and experience to their client projects every day.
Jonathan Gray
Founder and President
Jonathan Gray has been serving the construction industry in Bermuda for over 32 years. A respected leader in his field, Gray founded J.W. Gray & Co. in 1990, and has built the company to its current status as Bermuda's premier roofing, waterproofing, and exterior wall finish specialists. Prior to establishing his own company, Gray worked as a Projects Manager for DWS, and then acquired the company contracts, handling all of their facilities support contracts for the US Naval Facilities in Bermuda until it closed its operations on the island. Today, Gray is an active member of several industry associations including: National Roofing Contractors Association, and the Construction Association Of Bermuda. He is also the president of Gibbs Hills Inc., and a director of Devonshire Industries and Crescent Beach Ltd.
Anthony Cupidore
Part Owner, Director and Operations Manager, Vice President
Anthony Cupidor, a charismatic 23-year industry veteran. A part owner of J.W. Gray & Co. He is also the Director and Operations Manager of the company who oversees project operations and crew performance, and oversees project deadlines. Having been with J.W. Gray & Co. since 1994, Cupidore is credited for developing and refining the company's Health & Safety program. Cupidore holds a number of industry certifications including Mule Hide, Soprema, Bermuda True Roof, and the government's Health & Safety Certificate. Prior to joining J.W. Gray & Co., Cupidore was a grad student at Salem State College.
Jordan Gunter
Projects Manager
With over 12 years of experience in roofing and water proofing under his belt, Jordan oversees key project functions at J.W. Gray & Co. including project scheduling, quality control, system executions and analysis, and costing functions. His industry certifications include: Mule Hide, Carlisle, and Bermuda True Roof, NCCER Safety. His input has been pivotal to the further development of Gray & Co's Quality Control program and industry systems research and development. Prior to joining J.W. Gray & Co. in 2010, Jordan had established himself with the Hardscape & landscape industry, and before that he held various senior positions with Sitescape from handling procurement needs to managing multiple large scale crews and design applications.
Manual Goncalves
TPO Technician
A leading TPO installer for J.W. Gray & Co., Manual Goncalves handles the execution of complex and demanding installations while. His 29 years of experience with the company has led Goncalves to be the foremost authority on reinforced single ply membrane installations for J.W. Gray & Co. Goncalves has earned the following certifications: DOW, Conklin, Soprema, Mule Hide and Bermuda TrueRoof.
CONTACT US
For further information on J.W. Gray & Co., to request a project quote, or for media requests, please contact:
MAILING ADDRESS
J.W. Gray & Co.
P.O. Box WK 534 
Warwick WK BX Bermuda